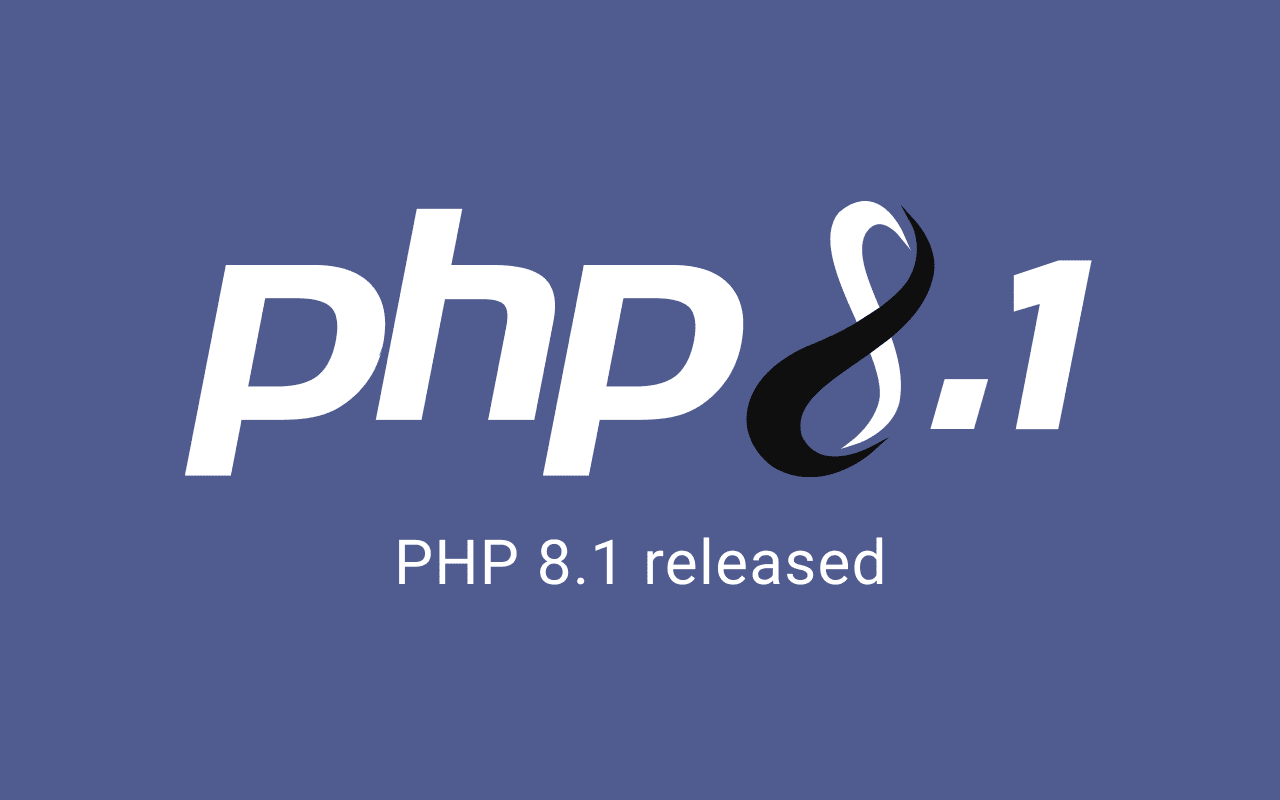 PHP 8.1 is the new PHP version released November 2021. This version comes with new features, performance improvements, and changes that will open more opportunities for PHP developers to work efficiently and more creatively.
There are over 20 new features, tons of changes, and several deprecations in PHP 8.1.
New features and improvements
PHP 8.1 continues the tradition of the previous versions and again brings a lot of new features and improvements. In the following, we present some of them in detail. An overview of all implemented features can be found here.
Available for HD Servers
PHP 8.1 is now available on all HDWEBPROVIDER shared, resellers and cloud servers and all clients can easily select it via the PHP Selector in cPanel. PHP 8.1 is the fastest version of PHP yet, which is why we recommend upgrading if your site is fully compatible with it. However, keep note that some plugins may not be compatible with the new version. Don't forget to always check your website thoroughly after switching to a new PHP version.
Which applications and shop systems are compatible?
Here you will find more details on the (planned) compatibility of PHP 8.1 with common shop and CMS systems. We will provide you with the missing information as soon as it is available.
Magento 2 and PHP 8.1 According to the system requirements, Magento 2 will offer support for PHP 8.1 from the upcoming version 2.4.4. The release is announced for 08 March 2022.
Magento 1 and PHP 8.1 Due to the end-of-life of Magento 1, it cannot be assumed that there will be official support for PHP 8.1. Support for PHP 8.0 is currently being worked on as part of the Magento work "OpenMage Magento LTS". Corresponding patches may also soon be available through the "Mage One" project. More about this in our FAQ.
Shopware 6 and PHP 8.1 Version 6.4.6.1, released on 24 November 2021, does not yet offer support for PHP 8.1. We firmly expect compatibility to be established with one of the following versions.
Shopware 5 and PHP 8.1 With the update to version 5.7.7, which was released on 05 January 2022, Shopware 5 is compatible with PHP 8.1.
WordPress / WooCommerce and PHP 8.1 WordPress and WooCommerce are currently not yet compatible with PHP 8.1. Since Automattic, the provider behind WordPress and WooCommerce, is also part of the newly founded PHP Foundation, support for PHP 8.1 will almost certainly follow soon.
TYPO3 and PHP 8.1 The current TYPO3 version v11.5.3, which was released on November 16, 2021, is already compatible with PHP 8.1.
EOL and roadmap of current PHP versions
Of course, you don't have to switch to PHP 8.1 yet, but you should still take a look at the roadmap of current versions to plan your next steps. Some versions still receive unofficial security backports, which are also available on our clusters. However, we recommend using a current version if possible. In particular, the official support for PHP 7.3 will expire in a few days.
| Version | Security-Support |
| --- | --- |
| <= PHP 5.5 | No more security updates |
| PHP 5.6 | Unofficial security backports |
| PHP 7.0 | Unofficial Security Backports |
| PHP 7.1 | Unofficial Security Backports |
| PHP 7.2 | Unofficial Security Backports |
| PHP 7.3 | Official Security Support until 06.12.2021 |
| PHP 7.4 | Official Security Support until 28.11.2022 |
| PHP 8.0 | Official Security Support until 26.11.2023 |
| PHP 8.1 | Official Security Support until 25.11.2024 |